Hi

--------------------
200 Words a Day Newzine #15-Dec 06, 2004
--------------------
Contents
1. CD-Rom Winner of the Month
2. Spanish 2 Releases!
3. Welsh Language Course progresses
4. Spanish Tip: Getting used to A Costume Bra!
5. French Tip: A Beautiful Bell
6. German Tip: A Blanket on Deck

--------------------
200 Words a Day CD-Rom to give away each month - won by
--------------------


This month's winner of the draw for the '200 Words a Day CD-Rom' is Botao. The winner's name was selected at random from the entrants by Max, my 11 year old.

An email is on its way to you, Botao, and you will need to tell us which language CD-Rom you'd like, and the address for shipping.


To enter the monthly draw for a CD-Rom of your choice, click on the link Enter the Draw.

You'll need to answer some easy questions (we even give you the answers...!).

You can re-enter every month if you want to!

--------------------
Spanish #2 Releases!
--------------------


At last we can announce the release of Spanish Course #2. These things always take longer than initially expected!

For previous customers and for newzine subscribers there is a special offer on this new product. You can buy it for $US39.97 (normally $45) [UK buyers' special price is £21, down from the normal £27.]

The offer runs until the 20th December, 2004.

Course #2 blends with Course #1, or can be bought separately.

I am sending a Special Offer to subscribers with more detail on it. Or you click here for more information on Course #2 and the offer.

Learn Spanish 200 Words a Day Course #2 Xmas Offer.

--------------------
Work Advanced.... on Welsh Language Course #1
--------------------


We are currently well advanced with our Welsh Language Course. The Welsh language expertise is provided by the team at Popeth Cymraeg who are based in Denbigh North Wales.

Did you know there is a large Welsh-speaking population in parts of Patagonia, Argentina?

Several towns in Southern Argentina were settled by Welsh settlers, and to this day many continue to speak Welsh, and have close links with Wales.

Vickie, the daughter of our Head of IT, was in Argentina last year in a town in Patagonia, where everyone was speaking Welsh. She said it was quite weird because there was not much English spoken, and she'd never previously met Welsh speakers who couldn't speak English!

So if you ever meet an Argentine from Patagonia with a name like Arturo Hughes, or Alfredo Williams or Eduardo Jones, there's a good chance he's descended from a Welshman, and may speak fluent Welsh!

More on Learn Welsh 200 Words a Day Course #1

--------------------
Spanish Tip - getting used to A COSTUME BRA!
--------------------


For this newsletter's tip I have taken a word from the newly released SPANISH COURSE #2.

The word for 'to get used to' is acostumbrarse which sounds like 'A COSTUME BRA SAY'....

Imagine the director tells the actress that she will get used to A COSTUME BRA!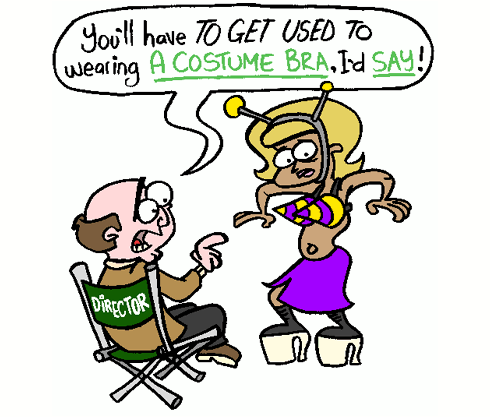 --------------------
French Tip
--------------------


The French word for beautiful is belle....which sounds like BELL.

...so imagine a beautiful BELLE of the ball standing by a large BELL.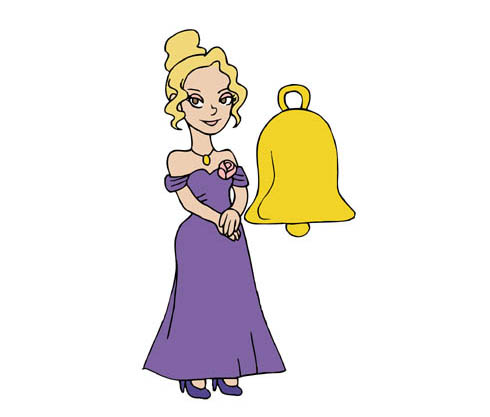 --------------------
German Tip.
--------------------


The German word for blanket is die DECKE.

It is female, so we have a female character in the Memory Trigger.

So we have Mary DECKER, the U.S. Olympic runner sitting on the DECK of a cruise liner, under a blanket.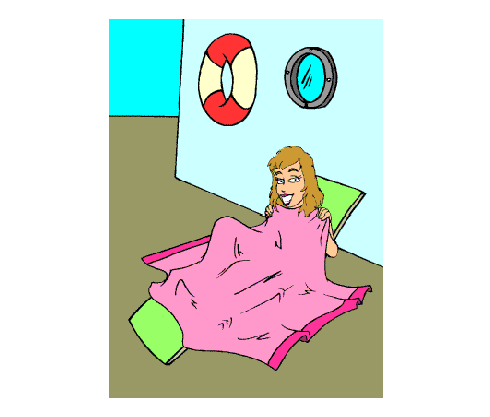 --------------------
More Sample words from 200 Words a Day courses*
--------------------

Click the link for a Spanish Word of the Day, and German and French. And also for the Proverb of the Day.

http://www.200words-a-day.com/word-of-the-day.html

====================
Competition
====================


Don't forget to enrol for the monthly competition and be in for the draw to win a CD-Rom of your choice.

Enter the Draw for a 200 Words a Day! CD-Rom of your Choice.

That is it for this newsletter. See you next time.

Hasta la vista...À bientôt...Bis bald.

Kevin Crocombe & the 200 Words a Day Team
www.200words-a-day.com
--------------------
The Team
Tom White; Odette; Nigel; Dominic; Albin Vidal; Maud Wojcik; Germain Tottet; Mariana Averza; Julia Watson; Eduardo Aceto; Maria Llorente; Chris White; Alan White, Sandrine Benoit, Welsh: Ioan Telfryn, Howard Edwards.

====================


School Programmes are available worldwide. Words in our courses cover the syllabus in most English-speaking countries.

UK Schools qualify for e-Learning Credits.


====================


Trade enquiries are welcome.


====================

200 Words a Day!
32 Alverton, Great Linford, Milton Keynes, Bucks, MK14 5EF, United Kingdom.
Tel: (+44) 1908 676 873


Learn Languages the 200 Words a Day way!
Click to go to the 200 Words a Day Website!